Reservations
Reservations
Festive trading hours
We are open on the evening of New Years Eve, Sunday December 31st
Closed Sunday 24.12, Monday 25.12, Tuesday 26.12 & Monday 1.1
Level 9 Dining Room & Terrace – Monday to Saturday
Level 9 Clocktower Bar – Monday to Saturday
Level 10 Sky Bar – Tuesday to Saturday
 Menzies Bar & Bistro – Monday to Saturday
Please note that there is a 10% gratuity for groups of 8+ in Menzies (full service) and Dining Room & Terrace
What's On
NYE AT SHELL HOUSE
We are excited to announce that we will be opening Shell House for New Year's Eve in exactly the same way you know and love it to be every day of the year.
Whether it's your ultimate destination for the evening or you just want to drop in pre/post fireworks or your other engagements in the city we are open for you.
3 WAYS TO CELEBRATE
Snacks, drinks and casual dining in Menzies Bar
Enjoy a luxurious dinner in the Dining Room
Sip on cocktails and listen to DJs in Sky Bar
Or do it all and make a night of it!
Reservations recommended. Walk-ins welcome.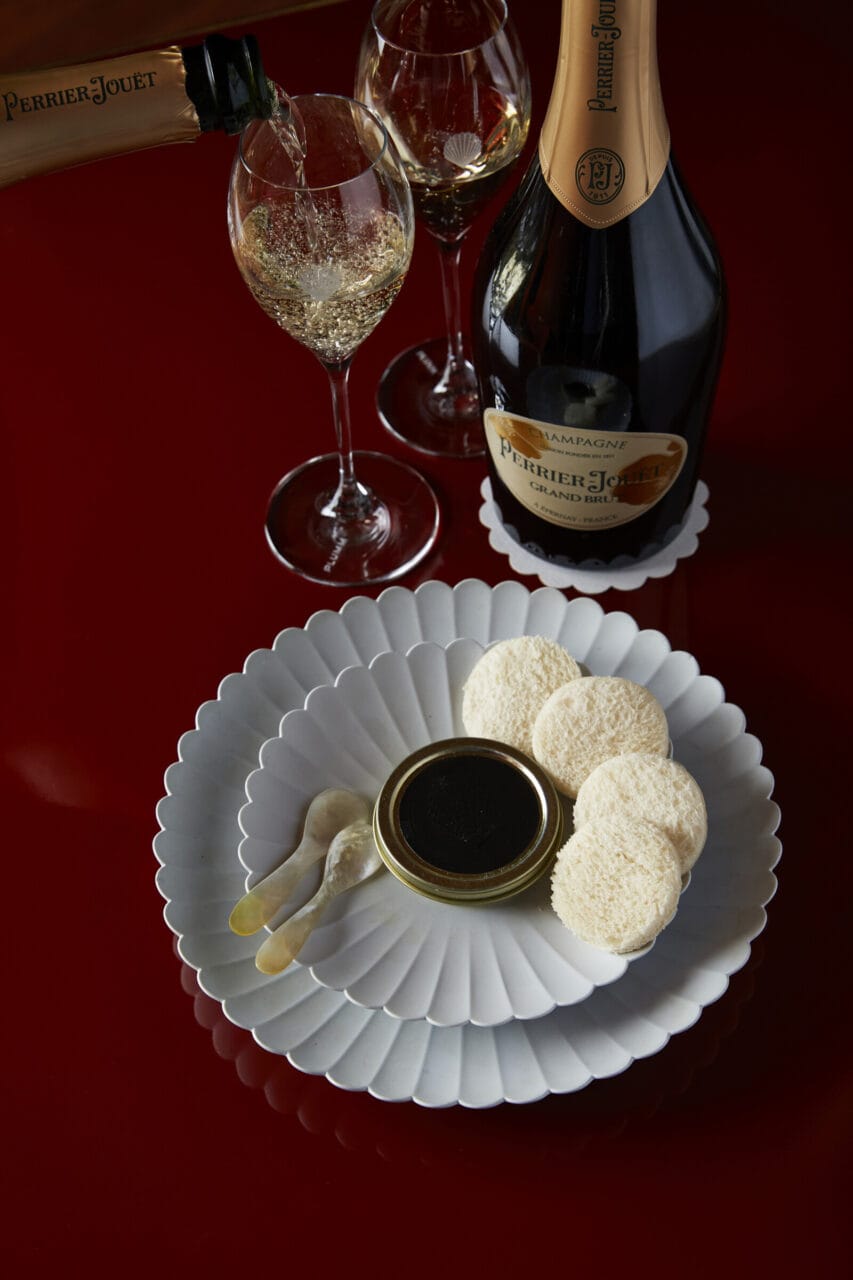 PERRIER-JOUËT CRAB + CAVIAR
At Shell House you can enjoy a bottle of Perrier-Jouët Grand Brut and our signature Crab & Caviar for $150.
Pre-order only – Make sure you select the drop down box to access this special offer when making your reservation online.
Now there's a reason to make any moment a champagne moment at Shell House!
City Jazz in Menzies Bar

Every Tuesday night in our low-lit temple of all things good times, the Menzies Jazz Trio provides the perfect mid-week soundtrack. Sink into a deep booth for dinner, or keep it casual and pull up a seat at the bar for a snack and a glass of something great.
Freeform jazz and classic deep archive cuts in the heart of the CBD, every Tuesday from 6 pm till late in Menzies Bar & Bistro.
Reservations recommended, walk-ins welcome

Martini Hour at Menzies serves as a place to celebrate the end of day, or the beginning of your evening. Everyday between 4pm & 6pm.
Paired daily with a limited run of fresh lobster rolls (until sold out), Martini Hour at Menzies Bar returns a sense of daily ritual to the heart of the Sydney CBD.
Reservations available, walk-ins welcome.
Events & Group Reservations
Host your next event with us
For more information or to talk to our team please enquire here
For all other general enquiries please email info@shellhouse.com.au
MENZIES BAR
GROUND FLOOR
Full-service dining in the bistro | up 40 guests seated
Bar drinks and snacks | groups up to 20 guests casual over a mix of seated and standing | smaller parties up to 3 guests may be allocated to bar stools
Bar drinks and snacks | up to 50 guests for cocktail and canapés parties
Full exclusive use of Menzies for up to 100 guests seated | up to 200 guests cocktails and canapés over a mix of seated and standing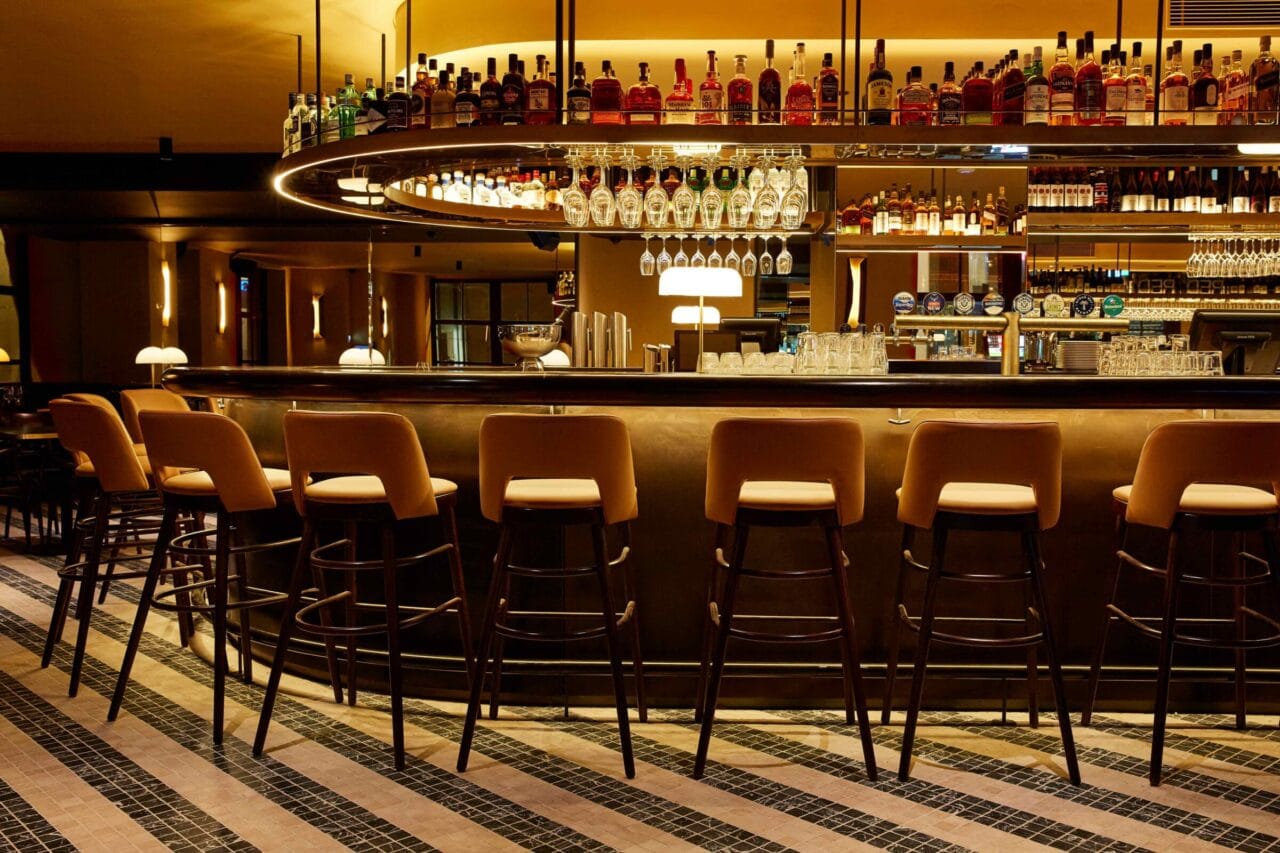 CLOCKTOWER BAR
LEVEL 9
Group bookings | up to 15 guests seated
Full exclusive use | 20 to 40 guests seated | up 70 guests cocktails and canapés over a mix of seated and standing
DINING ROOM & TERRACE
LEVEL 9
Exclusive use of the Level 9 Dining Room | shared banquet menus up to 94 guests seated | up to 120 guests standing cocktails and canapés over a mix of seated and standing
Semi-private dining | shared banquet menus up to 24 guests seated
Private dining | shared banquet menus from 20 to 40 guests seated
Clocktower Bar can be added to the exclusive use of level 9 for an additional bar for arrival drinks and canapés
Level 9 and 10 may be hired exclusively for up to 400 guests
Our outdoor terrace areas are weather dependent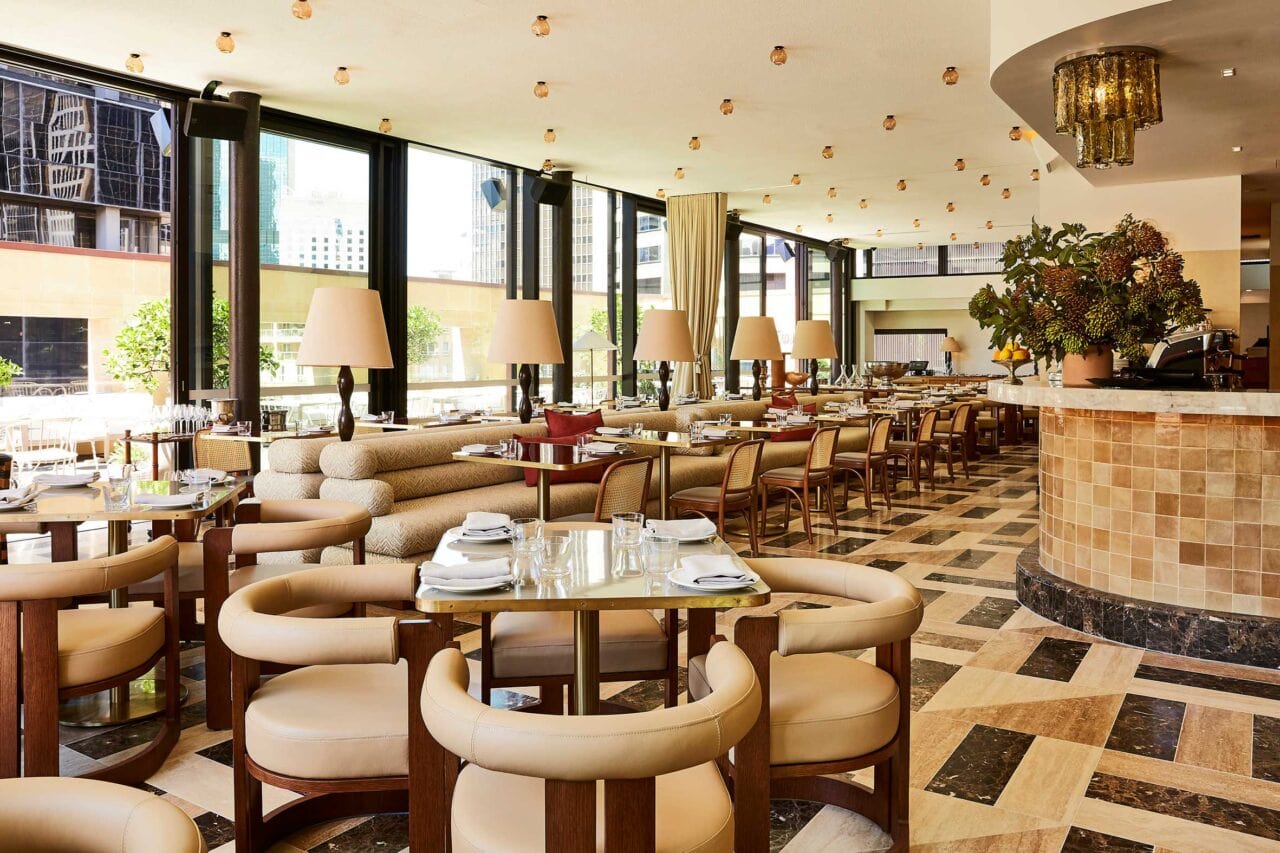 SEMI-PRIVATE DINING ROOM
Level 9 semi-private dining room
Shared banquet menus for up to 24 guests seated
SKYBAR
Level 10
Casual group bookings | up to 40 over a mix of seated & standing | cocktails and shared snack menu over a mix of seated and standing
Exclusive use of level 10 | up to 140 over a mix of seated and standing |cocktails and canapés over a mix of seated and standing
Level 9 and 10 may be reserved exclusively for up to 400 guests, a mix of seated and standing
SHELL HOUSE
Entire Venue
Shell House is proud to offer all 3 levels from the Menzies Bar and Bistro on the ground floor plus levels 9 and 10 for large product launches, activations, music and other large events
Capacity | up to 600 guests | mix of casual seated and standing
Food and beverage offerings to suit the style of your event
Four serviced bars
We have an array of world class DJ's, music and entertainment we can provide for you
AV capabilities via our supplier
Stunning floral arrangements via our supplier
Outdoor spaces located on level 9 and 10
Gallery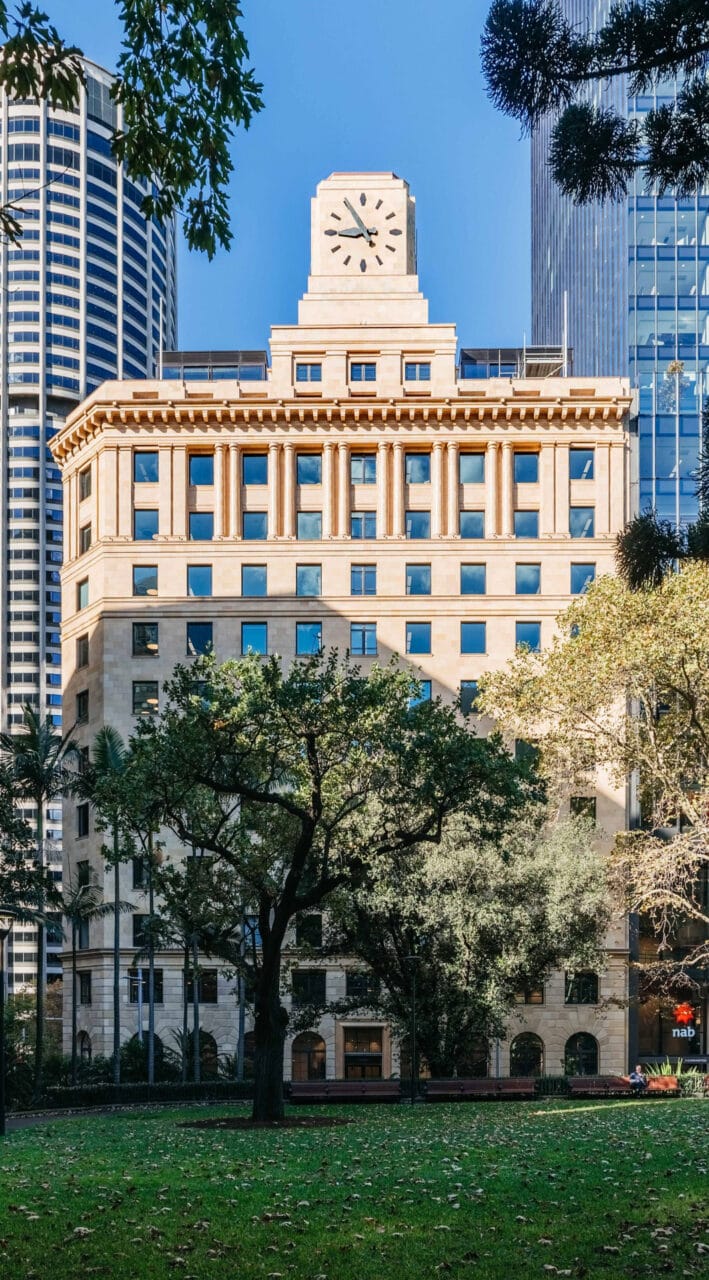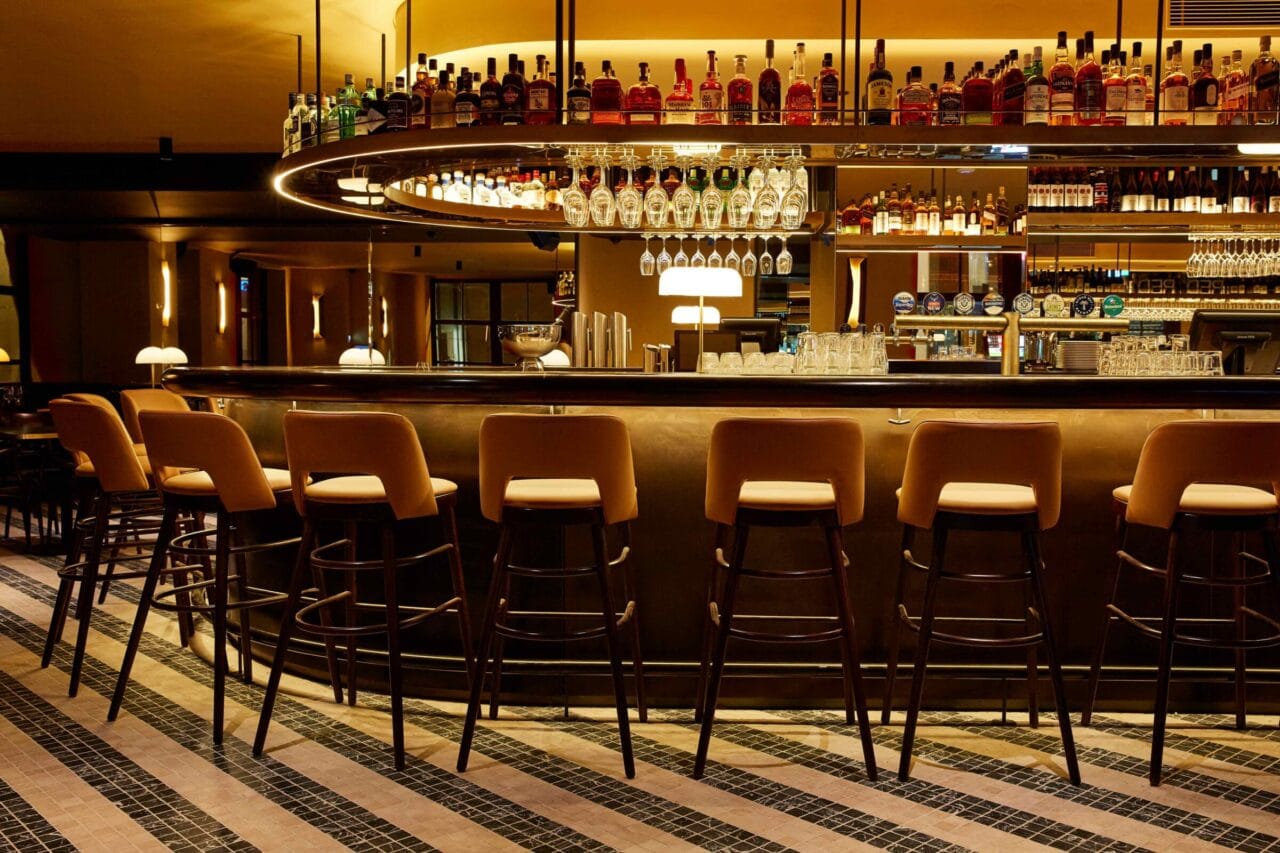 News
News
Alex Kirkwood joins the Shell House team as Food & Beverage Director
At age 32, Alex is one of the country's most acclaimed front-of-house talents, having spent over a decade cementing his specialisation of wine & beverage at Aria Sydney. His CV also includes front-of-house experience at some of the country's top restaurants including Quay, Rockpool Bar & Grill & Momofuku Seiobo.
Alex, an award-winning Sommelier, supports all winemakers &producers, both local & international, whose primary emphasis is the quality of what their vineyards produce.
"We're absolutely honoured to have Alex join our team at Shell House, which already includes some of the country's best hospitality talent. Known for pushing the boundaries with wine, & creating award winning wine programs, I am so excited to work with Alex & showcase the incredible food & beverage we have to offer through his skill & experience. We have spent many years talking about working together over a bottle of wine at The Dolphin. Alex finally joining us is such an exciting moment for Shell House & The Point Group" – Brett Robinson."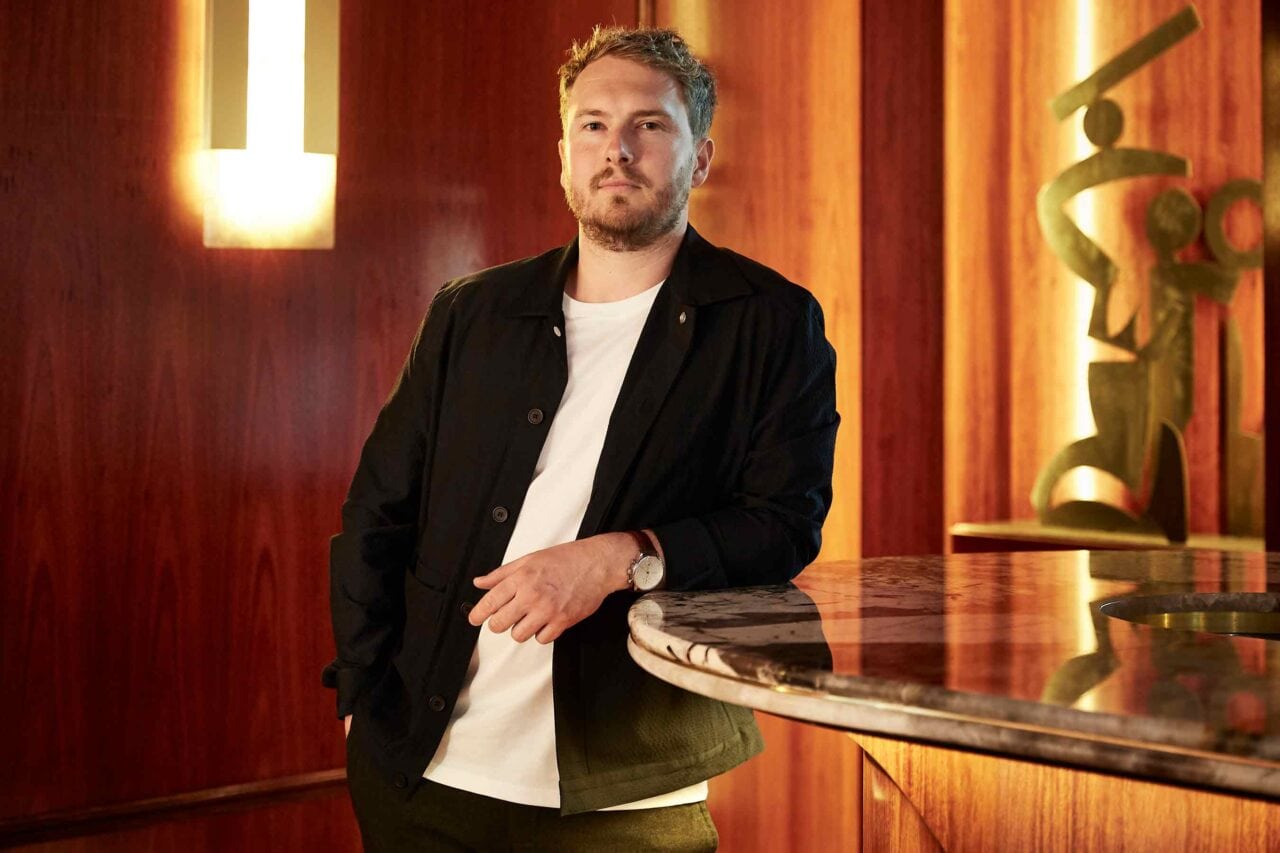 Aaron Ward joins the Shell House team as Head Chef of the Dining Room & Terrace
"I am absolutely thrilled to announce one of Sydney's hottest Chefs, Aaron Ward has joined our Culinary Team at Shell House as the Head Chef of the rooftop Dining Room and Terrace. After spending time in such important Sydney kitchens as Ester, LuMi Dining, Copenhagen restaurants Relae and Amass, and then leading the kitchen success at acclaimed Sixpenny, Aaron joins Joel Bickford, our Culinary Director to further underpin the culinary identity of Shell House. Joel and I are so excited to continue menu development with Aaron and his new and innovative perspectives to deliver menus that I know Sydney will absolutely love when we open very, very soon." – Brett Robinson
Joel Bickford, Culinary Director, Shell House & Fort Denison Project
The Point Group are thrilled to welcome acclaimed chef Joel Bickford as Culinary Director across two of their upcoming landmark venues, Shell House in the heart of Sydney's CBD and Fort Denison in Sydney Harbour.
Joel, who was Executive Chef at Aria Sydney for four years, will work closely with Brett Robinson & the Shell House team to create casual and approachable dining experiences at Shell House Dining Room & Terrace and the Sky Bar Rooftop, when they open in October.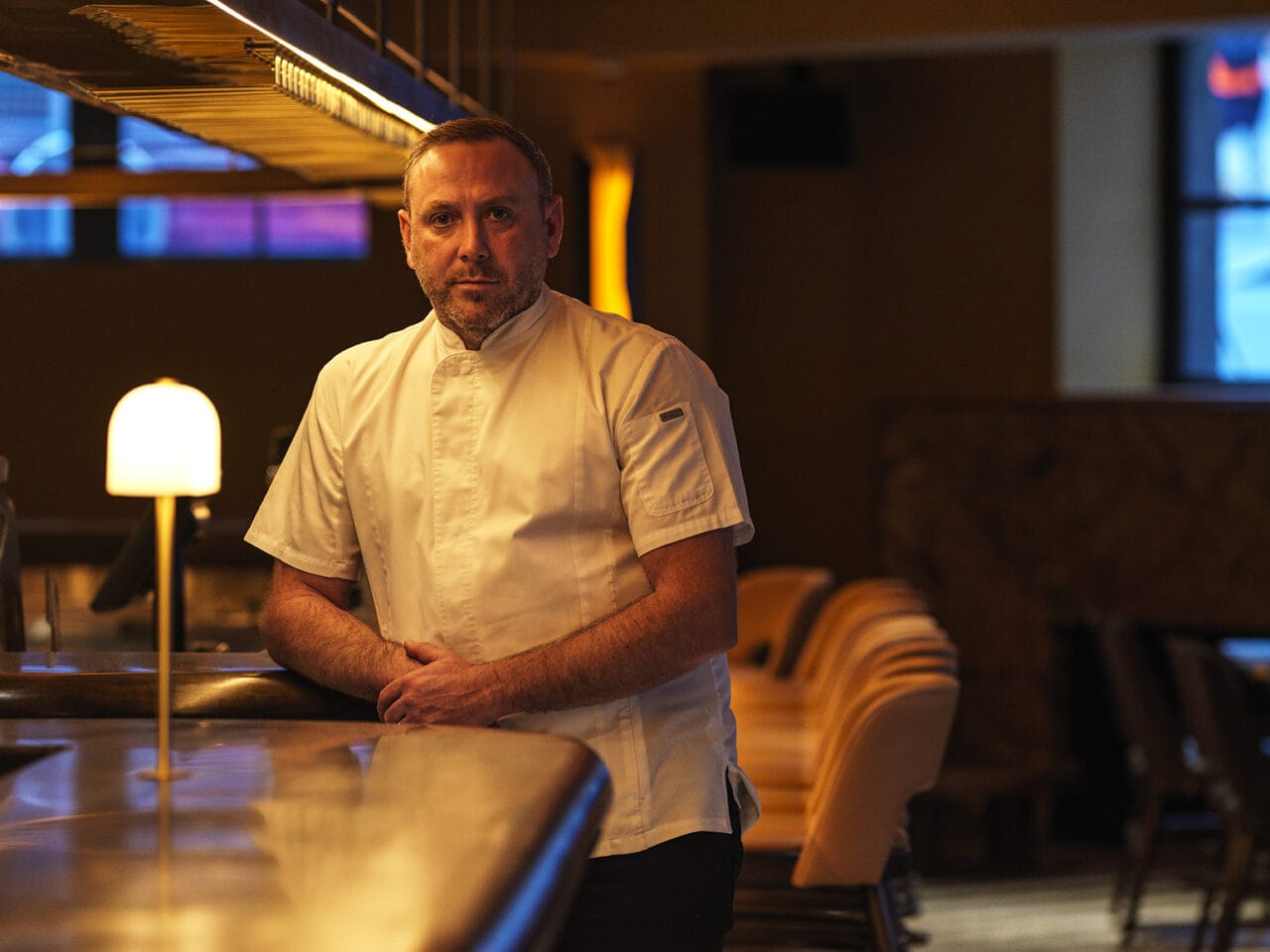 Joel has been honing his craft for 28 years. In 2013, the call of the country led him to Biota Dining in the Southern Highlands where the restaurant earnt two Chef Hats under his guidance. Two years later, Joel returned to the city to head up the kitchen at Sydney's waterfront Gantry Restaurant & Bar, which was awarded its first Chef's Hat after a year under Joel's direction. Joel was named Daily Telegraph's Chef Of The Year, 2015 and was more recently awarded Chef of the Year at the 2018 Savour Excellence Awards. Through his guidance and leadership in the ARIA kitchen, ARIA received two hats with a score of 17/20 from the Australian Good Food Guide for the past 4 years.
"I am thrilled to announce one of the country's most respected culinary talents as the Culinary Director of Shell House and the upcoming Fort Denison project in Sydney Harbour.
Joel's vast experience, creativity and dedication to quality, accompanied by his belief in our vision to create two world class dining destinations for Sydney, is such an important milestone and gives our team so much confidence."
– Brett Robinson
"I am really looking forward to joining Brett and his team at The Point Group. The team's vision to breathe new life into two remarkable Sydney buildings is so exciting and the perfect next step in my career.
It's a great opportunity for me to challenge myself and work alongside a progressive, dynamic and forward-thinking team of people and I'm excited about creating these important new dining experiences for Sydney at a time when we all need some inspiration."
– Joel Bickford
Growing up in a small rural town in the outskirts of Sydney's rural Blue Mountains, Joel's less-is-more approach to cooking is rooted in a lifelong connection to nature and a deep reverence for his ingredients and their unique regional qualities. His cooking style showcases seasonal Australian ingredients, with a razor-sharp balance between simplicity, extravagance and innovation.
About
Spread over three levels, Shell House is an unparalleled hospitality experience in the Sydney CBD, combining both indoor and outdoor settings over 1,250 sqm of space. This includes a ground floor bar Menzies Bar, The Dining Room and Terrace and the Clocktower Bar on level 9 and Sky Bar on Level 10.
"We feel like we have a once in a generation opportunity to do something extraordinary of a global standard, to build a new iconic hospitality landmark and take a leading role in reigniting the CBD dining culture. We love creating modern hospitality experiences in unique locations and have a proven track record of delivering experiences people love."
– Brett Robinson
Rooftop diners will be provided with a bird's eye view of the building's iconic 400-tonne clock tower, which has been lovingly restored after being suspended mid-air for several years while Shell House was excavated and rebuilt.
Shell House is historically significant as the only surviving interwar commercial palazzo-style building in Sydney, clad with glazed terracotta 'faience' blocks. Standing at 65.5 metres high, Shell House's façade is also one of the tallest retained heritage façades in the world.
Prior to redevelopment, Shell House was home to the Menzies Hotel, with its outdated 1970s interiors now being transformed into a contemporary office building designed by architects MAKE and Architectus with fitout by Woods Bagot.
Careers
Careers
Shell House – 3 Bars, 1 Dining Room.
Shell House presents a truly rare opportunity for hospitality. Our collective job is to revive a cultural icon, fill it with excellence and place it firmly at the epicentre of Sydney culture. Over three enormous levels we present a myriad of hospitality experiences to ensure we can meet the needs of all of Sydney. Our open invitation is for you to be a part of delivering this experience.
We are calling out for staff with all levels of experience. Innovative Culinary Leaders and Ambitious Chefs, Restaurant, Bar, Service and Management Specialists, Guest Relations, Hosts and Reservations Experts, Events Production and Marketing Aficionados, Section Waiters, Bartenders, Sommeliers, Barristas, Floor and Cellar Professionals & More.
Welcome to the new centre of gravity for the Sydney CBD.
For all position enquiries please email people@the-point.com
Contact
Shell House
(02) 9158 4000


37 Margaret St
Sydney 2000, NSW, Australia
Entry to the Rooftop via Wynyard lane.
Menzies Bar & Bistro
Monday to Friday 12 pm until late
Saturday 4 pm until late
Sky Bar
Tuesday to Saturday 4 pm until late
Dining Room & Terrace
Tuesday to Saturday 12 pm until late
Clocktower Bar
Tuesday to Saturday 12 pm until late
Please note:
Most reservations can be made via the website
Alternatively for large group bookings call us on 02 9158 4000 or email us at reservations@shellhouse.com.au
Dress regulations apply to all guests attending, and we reserve the right to enforce it or deny entry where applicable.
Guests are required to conduct themselves in an orderly fashion & to a high standard in accordance with all applicable licensing laws of NSW. Shell House reserves the right at its discretion to exclude or remove any persons from any events or the premises without liability, including intoxicated guests. Management reserves the right to close the bar when it is deemed necessary.